Hourly Package
minimum per 4 hours US$. 52
add. US$ 12 / hour
Uluwatu Temple & Seafood Dinner

Set out mid-afternoon for the southernmost tip of Bali. The GWK culture park/Nusa Dua area will be our first stop, then on to Pura Luhur temple at Uluwatu. Watch the monkeys scampering around the cliffs over-looking the Indian Ocean, and enjoy a gorgeous sunset view at 18.00 to 18.15. A barbequed seafood dinner follows, on the sands of Jimbaran Bay.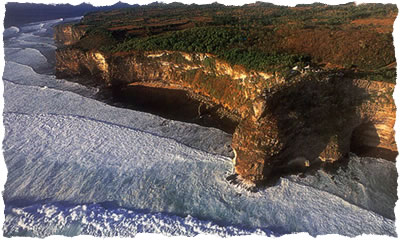 ---
Ubud and the Monkey Forest
Our first stop on the way to Ubud is to see the traditional hand-made Batik and Ikat-weaving process, then on to Celuk to see the famous workshops of gold- and silversmiths. Next we go to Batuan to stop at a traditional Balinese compound, then to Mas village and its big collection of wood carving and sculpture. Then to the Monkey Forest of Ubud. Ubud is the center of Balinese art and culture. You will have your lunch in Ubud, as there are many fine restaurants in the area. On the way back to the hotel, if you are still feeling energetic, we can stop at some art galleries.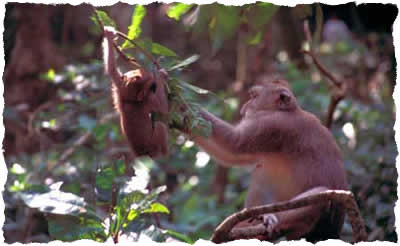 ---
Ubud Afternoon and Legong Dance Tour

Pick up at 13.30 – return at approximately 18.30. We'll begin our afternoon by watching batik processing at Tohpati village, then travel to Celuk, which is famous for its talented gold- and silversmiths. We then drive on to central Bali – to Ubud, stopping to see paintings and carvings and visit the Monkey Forest. We'll then continue on to a spectacular panoramic view of the rice terraces at Tegallalang village, and also to Petulu village with its white herons perched in the bunut trees. On the way back we will visit the Ubud Market for a little shopping before seeing the Legong Dance.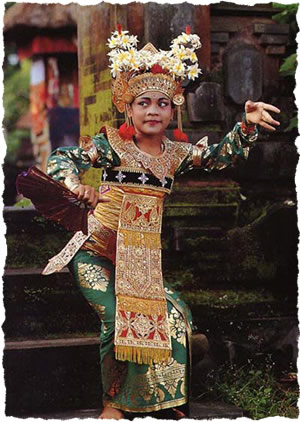 ---
DENPASAR CITY TOUR

Pick up at 08.30 – return at approximately 13.30. This half-day trip includes visiting the Bali Museum, the Kumbasari market in Denpasar, and a stop at a supermarket and department store in Denpasar, as well as the Art Center, where we will see a collection of contemporary paintings and carvings.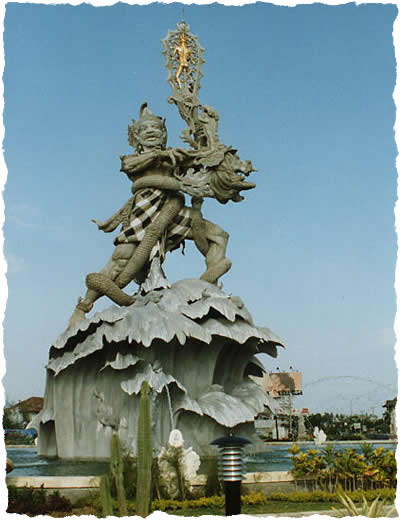 ---
TANAH LOT TEMPLE TOUR

Pick up at 13.30 – return at approximately 18.30. A wonderful afternoon half-day tour, this journey takes us to the southwest of Bali through the countryside and the village of Kapal. We will stop at the Mengwi's royal family temple, Taman Ayun, which is surrounded by water like the letter U and has a central pagoda-style temple. Next we will visit Alas Kedaton Monkey forest. The nearby jungle hides the ancient Bukit Sari Temple, which is populated by fruit bats hanging in the trees.  Our final stop is the spectacular Tanah Lot temple, which stands proudly above the ocean on a rocky platform, and where you will see Bali's most beautiful sunset.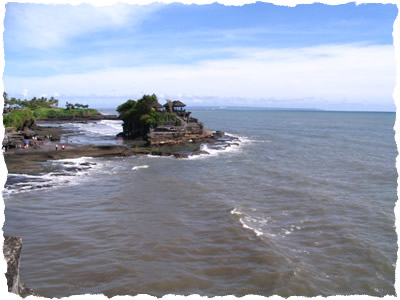 car